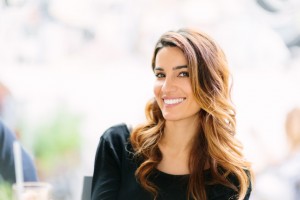 Life is stressful enough — you shouldn't have to dread visiting the dentist, too. When you walk into Halifax Plantation Dental Spa, you'll forget we're a dentist's office. Seriously. We have carefully cultivated a relaxing atmosphere, outfitting our atmosphere with soothing treatments and amenities as well as the latest technology. Find Botox in Ormond and other services in our state-of-the-art office.
Just like any other dental office, we want to help you achieve and maintain the ultimate in oral health. But unlike other dentists, we accomplish your better health while also helping you to relax. Learn how we do it below.
A Pleasant Dental Experience
Our patients love to be pampered, and we love pampering our patients! It works out. We offer a number of relaxing treatments to take the edge off your dental experience. From scented eye pillows to aromatherapy, paraffin treatments, and warm blankets to wrap up in, you'll find the necessary ingredients to sit back, calm down, and enjoy a pleasant dental experience at long last.
When it comes to keeping your smile healthy, we are prepared to offer the services you have come to count on from the dentist's office. Like preventive care, which helps keep decay and infection at bay. Routine restorative dentistry fixes small cavities and the early stages of gum disease to keep your smile at its healthiest. Make sure to stay on top of your regular six month checkups and cleanings at Halifax Plantation Dental Spa for teeth that last a lifetime.
Once your smile is as healthy as can be, our team can't wait to discuss what's possible with cosmetic dentistry. Whether you want professional teeth whitening for a quick improvement or porcelain veneers for a dramatic smile do-over, Dr. Fraser will examine your smile and determine which aesthetic treatment(s) would suit you best.
Spa in Ormond Offering Botox
You won't find a lot of dentist offices that offer services to reveal more youthful-looking skin in addition to excellent dental care. Dr. Fraser is highly skilled and experienced in providing Botox and dermal fillers for patients who are interested in smoothing out their facial wrinkles. Botox freezes the muscles that contract to form wrinkles, while fillers plump up wrinkled facial tissue. Both treatments are completed in quick, painless procedures.
For Missing Teeth, Dental Implant Care and More
Missing teeth must be replaced for continued oral and overall health. If you are putting off your tooth replacement because you just can't face visiting the dentist, turn to our office for the relaxing care you need.
Dental implants are the best option for replacing one or more teeth. A comprehensive solution, implants give you back the missing root as well as its crown. Patients who are not eligible for dental implants may choose a fixed bridge or removable dentures instead. Whichever option is best for you, the important thing is that you have your smile restored to enjoy eating, speaking, and smiling with confidence once again.
Are you interested in a better dental experience? It's waiting for you at Halifax Plantation Dental Spa. Contact us to schedule an appointment today!