Spa Treatments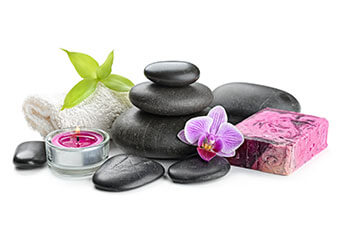 When you come to the office of Dr. Jennifer Fraser, you're stepping into more than just another dental office. We're also committed to offering services that make our patients feel comforted and appreciated. With spa treatments ranging from aromatherapy to scented eye pillows and warm blankets, we're confident you'll enjoy your visit to our Ormond office.
Two of our most popular spa treatments include:
Aromatherapy
Aromatherapy uses essential oils to help patients enjoy a range of benefits. The most well-known of these benefits is an enhanced mood. Aromatherapy can help you shake off stress and lower your blood pressure. As a result, patients who undergo treatment with aromatherapy often sleep better. Beyond enhancing your mood and easing stress, this holistic therapy may also help you strengthen your immune system, reduce pain, and improve your digestion.
Paraffin Treatments
In addition to offering aromatherapy, we also offer paraffin treatments. This warm, oil-based wax is known for its beneficial effect on sore joints and stiff muscles. Patients with arthritis or another chronic condition can enjoy greater range of motion with just a quick, simple paraffin treatment. Besides this, paraffin can help patients enjoy pleasingly soft skin.
In addition to these special treatments, we can also help you ease signs of aging with Botox and dermal fillers. To learn more about turning back the clock on your appearance, click here. If you have questions about any of our others services, don't hesitate to explore our website further, or you can give us a call to speak with one of our friendly team members.
Relax with us