Transforming Smiles with Restorative Dentistry in Ormond Beach, FL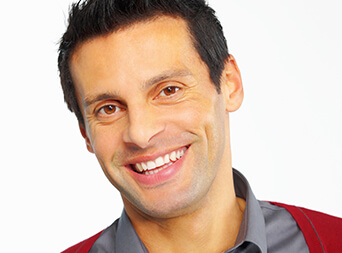 At some point, we all need a little restorative help, whether it's for a small cavity or a more advanced issue, like tooth loss. At the Ormond dental practice of Jennifer Fraser, D.M.D. we offer a comprehensive selection of services, each one designed to meet an important restorative need. Is your smile as healthy or strong as it could be, or do you need a little extra help? Contact our Ormond dental office to reserve your consultation with our team.
Crowns and Bridges
Do you have a decayed or cracked tooth that's preventing you from enjoying truly exceptional oral health? Let Dr. Fraser talk to you about restorative care with a custom dental crown. Dental crowns are placed over vulnerable teeth to restore their health, strength, and appearance. Crowns can be made from a variety of materials, including gold, but metal-free crowns have the most natural appearance. In most cases, a crown is placed in just two visits by our Ormond Beach dental office.
Dental bridges, also known as fixed bridges, are designed to replace a patient's missing tooth. They're composed of three parts: a replacement tooth, plus two crowns (known as abutment crowns) on each side of the replacement tooth. These abutment crowns are placed over healthy teeth surrounding the gap in your smile, providing your restoration with stability and strength.
In addition to literally bridging a gap in your smile, your bridge also prevents nearby teeth from shifting out of correct position. When teeth shift, patients are put at a greater risk of developing cavities or gum disease.
Would you like to learn more about restorative care with either a crown or a bridge? Contact us to reserve your consultation with Dr. Fraser.
Root Canals
While most dental problems only affect the outside of your smile, it is possible—through either a deep cavity or an injury—to develop an infection inside your tooth, where the nerve is located. Symptoms of infected inner tooth "pulp" include painful pressure inside the tooth and sensitivity to hot and cold foods or drinks.
Relief from these symptoms is possible through a procedure known as root canal therapy. During a root canal, Dr. Fraser completely cleans out the inside of your tooth, removing both your tooth's nerve and the harmful infection. Your tooth is then filled with a neutral, biocompatible substance known as gutta-percha. A crown will also be placed over your tooth restoring its strength and appearance.
Are you experiencing any of the symptoms associated with an infected tooth? Don't hesitate to call Jennifer Fraser, D.M.D. to schedule a consultation. We look forward to serving you!
Tooth Extractions
Do you need to have one or more teeth extracted? At Halifax Plantation Dental, we're happy to help. There's no single reason for needing an extraction, but whatever your situation, our Ormond Beach team can be of service. Maybe you have a decayed or fractured tooth that can't be saved, or you're preparing to have a full or partial denture placed. We can help.
Wisdom teeth removal is the most common extraction performed. Even though our wisdom teeth, which typically begin erupting in late adolescence, develop naturally, our jaws don't always have room for them. Having your wisdom teeth extracted helps prevent painful problems like crowding or impaction.
Would you like to learn more about extractions and how we can help? Don't hesitate to contact our dental office in Ormond, FL with your questions or to reserve a consultation.
Removable Prosthetics
Whether you need to replace a few teeth or a full row of teeth, you'll find the help you need at Dr. Fraser's Ormond dental practice. We offer both partial dentures, which are designed to replace just a few teeth, and full dentures, which are designed to replace an entire arch.
During your consultation with Dr. Fraser, our team helps judge which solution is right for you. If you need a partial, we'll be happy to discuss how the treatment process works. Feel free to ask about the special we're currently running! We offer metal-free partials to help patients enjoy great results without any of the downsides that can come with a partial made of metal.
We'll also be happy to discuss the treatment process for patients who will be receiving a full denture. If you've struggled to eat or communicate because of tooth loss, a full denture will make a dramatic difference in your health and wellbeing, confidence and your relationships with others.
Once your dentures are in place, caring for them is vital. Remember to clean your dentures every day through a combination of rinsing and brushing. At night, you'll want to soak your dentures in warm water and a special denture solution. This gives your gums an opportunity to breathe. You should also maintain regular hygiene appointments to monitor your smile for any changes.
During the initial planning stages of treatment, we may discuss the possibility of an implant-supported denture. As effective as a traditional denture can be, implant dentures provide even more lifelike results. Call our office to learn more.
Tooth-Colored Fillings
In the past, when a patient needed treatment for a cavity, dentists would use an amalgam filling. Because amalgam fillings are made of metal, they're very durable, but they're not very attractive. That's why the new standard is a tooth-colored filling.
Made of composite resin, tooth-colored fillings can be shaded to match the color of your natural enamel. As a result, they'll blend in instead of standing out, giving you cosmetic as well as a restorative benefits.
Tooth-colored fillings come with other advantages as well. For instance, they're more supportive of the tooth's natural structure. They also don't respond to temperature changes the way amalgam fillings do. Amalgam fillings change shape over time and may crack letting bacteria near the vulnerable treated tooth. But tooth-colored fillings form a protective bond. With these advantages, your tooth-colored fillings are likely to last as long as any amalgam filling.