At-Home Oral Care Products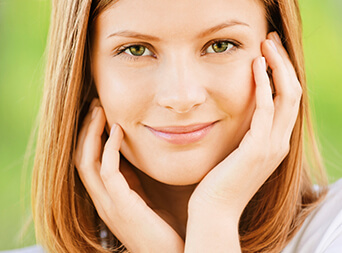 Below are some of the most advanced oral health tools available today. Using these can help you enjoy better oral health in between visits to Dr. Fraser's office in Ormond Beach, FL. If you have questions about any of them, or about what tools are right for you, please contact our office.
Philips Sonicare
While a traditional toothbrush will do a reasonably good job of keeping harmful bacteria and plaque away from your teeth and gums, you can achieve even better results with a Sonicare toothbrush from Philips. Sonicare uses gentle yet powerful vibrations to clean teeth more thoroughly. Your Sonicare toothbrush also helps you time your brushing session, so you actually brush for the recommended two minutes—because it's not just how often you brush that matter, it's how long you brush too.
Waterpik
Brushing isn't the only beneficial activity you should engage in every day. Flossing is also important. Regular flossing will help you remove food and plaque trapped between teeth, where even an advanced toothbrush can have trouble reaching. But rather than flossing through traditional means, why not consider a Waterpik. A Waterpik uses pressurized water to give patients just like you a premium flossing experience.
MI Paste
While fluoride helps you protect teeth from decay, other minerals are required for a truly healthy smile. MI Paste supplies your smile with other necessary minerals including calcium and phosphate. It can also be applied on a daily basis to help minimize or relieve dental sensitivity. While MI Paste may be used every day, it's not a toothpaste. It should be used in conjunction with normal brushing and flossing to provide your smile with extra protection.
PerioShield
Gum disease, which is incredibly common in the U.S. and around the world, forms when bacterial plaque is given an opportunity to accumulate on teeth and around the gum line. But using PerioShield, patients who have struggled with gum disease enjoy better protection from this serious problem. PerioShield specifically targets plaque, preventing new plaque from forming and loosening existing plaque so it can no longer stick to your teeth and harm them.
Omni Gel
For patients undergoing treatment for cancer with chemotherapy, certain oral health complications may occur, among them an increased risk for cavities. With Omni Gel, chemotherapy patients have an effective solution. Omni Gel is a brush-on therapy that contains the fluoride necessary to help patients protect vulnerable teeth. Do you have questions about how Omni Gel can help you? Don't hesitate to contact our Ormond office with your questions.