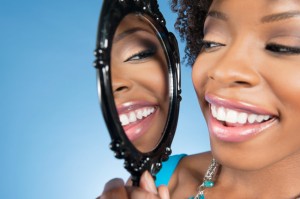 Although you know you're supposed to visit the dentist twice a year for regular cleanings and checkups, many people don't schedule their appointments regularly. Instead, they wait until after a problem has developed to see a dentist. Unfortunately, by doing so, you're not only putting your oral health at risk, but your overall health. Your dental health is directly linked to your overall health. If you don't visit your dentist in Ormond regularly, you're opening the door to a wide range of oral and overall health complications that could have easily been avoided. We strive to promote optimal health, which is why we encourage you to maintain your health with regular visits to our office.

Your Oral and Overall Health
Your oral health plays a larger role in your overall health than many people are aware. Gum disease is directly linked to causing a host of health complications. Gum disease is the result of an infection that occurs in the gums due to an accumulation of plaque and tarter buildup. The bacteria responsible for gum disease can spread to other areas of the body when left untreated. As the bacteria enters the bloodstream, it travels through the arteries and the heart. This causes the arteries to become inflamed, which reduces blood flow, increasing the risk for heart attack and stroke. The walls of the heart can also become infected by the bacteria, increasing the risk for cardiovascular disease.
Should the bacteria reach the brain, it can lead to dementia and Alzheimer's. In addition, those with gum disease also stand a higher risk for developing respiratory infections and even pregnancy complications. Diabetics who have gum disease will have a harder time controlling their condition.
By visiting the dentist regularly, we will remove the plaque and tarter accumulation to prevent gum disease from occurring. Should gum disease already be present, we will provide the appropriate treatment to stop the infection to protect your oral and overall health.
In addition to preventing and treating gum disease, we also provide oral cancer screenings at regular checkup appointments. Often, oral cancer goes undiagnosed for too long, causing the long-term prognosis to be bleak. However, with regular visits to your dentist, we provide the oral cancer screenings you need to spot precancerous and cancerous cells to detect cancer in its early stages. With early diagnosis, the 5-year prognosis for those with oral cancer drastically increases.
Your Dentist in Ormond
As your dentist in Ormond, our dental checkups and cleanings involve much more than keeping your beautiful smile looking great. Through clinical examinations, technological imaging, and professional cleanings, we will protect your oral health and your overall health from serious complications.
Visiting the dentist twice a year for preventative care is the first step to promoting your oral and overall health. With the two going hand-in-hand, we encourage you to schedule an appointment for a cleaning and checkup twice a year.
If you're in need of a cleaning or checkup, please call our office at (386) 672-7710 to schedule an appointment.