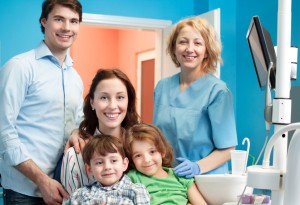 Halifax Plantation Dental Spa is a family dentist in Ormond that believes in giving you the most comprehensive dental care in the most relaxing environment possible. Unlike traditional dental practices, we make your comfort our top priority, which is why we create a spa-like atmosphere to allow your dental fears and anxiety peacefully fade away as we care for your oral health needs. We take the time to get to know you to ensure we're catering to your individual needs while we promote your oral health.

Meet Dr. Jennifer Fraser
As a Ormond dentist since 2007, Dr. Jennifer Fraser has been giving her patients a reason to smile for nearly 10 years. With a passion for excellence, Dr. Fraser's academic success began upon graduation the Trinity Preparatory School as valedictorian. She went on to pursue her knowledge in dentistry using a full scholarship to the University of Florida Gainesville, where she graduated with honors with a Bachelor of Science in Microbiology & Cell Science. After graduating, she moved on to achieve her Doctor of Dental Science, graduating with honors from Nova Southeastern University School of Dental Medicine.
Her passion for learning fueled her choice to continue her dental education with a yearlong study in Advanced Education in General Dentistry with a residency at the University of Connecticut College of Dentistry. To ensure she provides the highest level of comfort to her patients, she has trained in hospital environments and multiple dental practices, specializing in endodontics, implant prosthesis and oral cancer treatments. Her continued education and career and academic success has earned her recognition as a top dentist by her peers and patients, while she also holds memberships to the American Dental Association, Academy of General Dentistry and many other prestigious organizations.
Family Dentistry in Ormond
As a married mother of two children, Dr. Fraser understands the importance of providing comfortable dental services to families. Through her extensive training, she is able to offer her patients a wide range of services, including preventative and restorative dentistry, cosmetic and emergency dentistry, and even sedation dentistry. In addition, she offers specialized treatments with services like sleep apnea therapy, Botox and Dermal Fillers, dental implants, and spa treatments.
Halifax Plantation Dental Spa
Dr. Fraser and her team go the extra mile to create a relaxing atmosphere, while offering state-of-the-art dental services for complete oral health care. At Halifax Plantation Dental Spa, we put our patients first to promote the highest level of comfort while visiting our office. We'll give you the care you deserve, while we treat you with respect and integrity. By getting to know our patients as individuals, we create more customized treatment plans while we work to address all of your concerns and fears.
At Halifax Plantation, we are much more than just a family dentist in Ormond. We are the team of experts you need to care for your family's dental needs to put your mind at ease. We'll not only keep your smile happy and healthy, but we'll pamper you from the moment you step into our office for a true dental experience to make you smile.