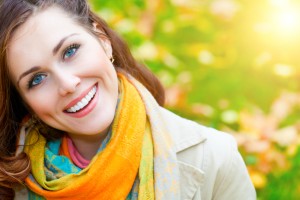 "Relaxing" and "dentistry" aren't two words you'll frequently find together. But your Ormond Dentist, Dr. Jennifer Fraser, knows relaxing dentistry is possible. At Halifax Plantation Dental Spa, you'll find something different — including all the comforts you need to remain at ease throughout your next dental treatment. Keep reading to learn more about your dental spa in Ormond!
Relax Your Way To Excellent Dental Health
You can enjoy healthy teeth and a beautiful smile without all the anxiety associated with the dentist's office. Halifax Plantation Dental Spa is pleased to offer all the dental services you need, from general and preventive care to restorative dentistry and cosmetic treatments, too. But the difference between us and other dentists is that we combine this top-notch care with spa services, too. That's what makes us the dental spa you'll be excited about visiting.
Spa-Like Environment for Stress Free Dentistry
When you come into Halifax Plantation Dental Spa, you'll immediately feel the warmth of our relaxing atmosphere. Patients undergoing a dental treatment have no need to worry — you're not in one of those cold, clinical dental environments. We can provide you with a pillow or warm blanket to make you feel comfortable. You'll also love the relaxing effect of our scent diffusers.
And if you'd like to benefit from our spa services before, after, alongside or completely apart from your dental treatment, learn about our two top offerings…
Aromatherapy Enhances Your Mood
One of our most popular spa treatments we offer is relaxing aromatherapy. It uses essential oils to help you unwind from your daily stress and enhance your mood, too. Aromatherapy has been shown to lower blood pressure levels and improve sleep. It's a highly effective holistic treatment that offers a range of benefits — which one will you enjoy most?
Some additional effects associated with aromatherapy include:
Improved digestion

Stronger immune system

Natural relief for chronic pain
Paraffin Treatments Ease Joint Pain
Paraffin treatments are another favorite spa treatment of our patients. With the application of this warm, oil-based wax, we can help you ease joint and muscle pain. Patients dealing with pain related to arthritis or other chronic conditions affecting the joints and muscles can find much-needed relief with paraffin treatments.
The benefits of this spa treatment include:
Improved range of motion in sore joints

Reduced pain

Softer skin
Schedule Your Appointment Today!
Are you ready to relish in stress-free dental care? If so, don't wait to get in touch with Halifax Plantation Dental Spa. We're conveniently located in Ormond to meet the needs of all surrounding communities. Request your appointment today!