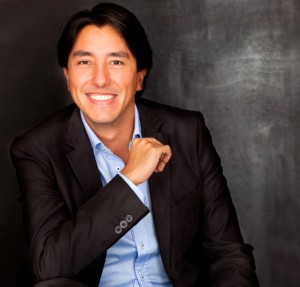 How do medications affect your oral health? Depending on what you're taking, the effect could be significant. Over-the-counter pain medications, birth control and even certain vitamins and herbal supplements can negatively impact your teeth and gums. Keep reading to learn more, including when you should schedule a visit with your dentist in Ormond, Dr. Jennifer Fraser.
Aspirin
Pain medication like aspirin and other anti-coagulants (like heparin and warfarin) are good for preventing stroke and heart disease, but they can also cause excessive bleeding after oral trauma. If you're recovering from an oral surgery or dealing with a wound to the soft tissues, skip the aspirin and opt for Tylenol or Aleve instead.
Antidepressants
Antidepressants fall into the broad category of medications that cause dry mouth. Others include antihistamines, decongestants, pain killers and muscle relaxers. If you're dealing with decreased saliva flow as a result of these medications, tell your doctor about the side effect. Because it reduces your mouth's ability to get rid of bacteria, dry mouth can quickly lead to tooth decay and gum disease. Chewing a sugar-free gum throughout the day and drinking plenty of water can help to stimulate saliva flow.  
Antiseizure medications
Patients taking medications to prevent seizures may also experience excessive gum tissue growth, resulting in enlarged gums, also known as gingival overgrowth.
Oral Contraceptives
Oral contraceptives have been linked to certain soft tissue reactions, like painful oral sores, swelling and discoloration of oral tissue. Blood pressure medications and immunosuppressive agents are also frequently associated with changes in the soft tissues of the mouth.
Smoking Cessation Products (The Patch)
People who use the patch or other stop-smoking aids may experience certain alterations to their taste, like a bitter or metallic taste. They may also have difficulty tasting anything at all. Anti-inflammatory drugs and cardiovascular agents may produce the same effect.
Inhalers
The use of a respiratory inhaler for asthma can have a significant effect on the taste buds, and can also cause an oral fungal infection known as oral candidiasis. Patients who use a respiratory inhaler are encouraged to rinse their mouths with water after each use.
What do I do if my medication affects my oral health?
If you suspect (or if you already know) that something you're taking is negatively affecting your oral health, don't hesitate to get in touch with your doctor or dentist. It's possible that an alternative treatment can treat the original problem without the bothersome and potentially damaging side effects to your teeth or gums.
If you've got questions about anything you've read in this blog post, or if you'd like to schedule an appointment for excellent preventive, general restorative or cosmetic dental care, please contact our office today! Click here to request your appointment with the dentist in Halifax and Plantation today.
We consulted the American Dental Association's research in the writing of this blog post.