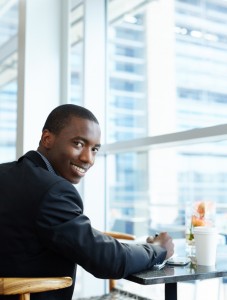 Too many people don't enjoy the confident smiles they deserve. Services in cosmetic dentistry can help reveal brighter, more beautiful teeth. Dr. Fraser is the cosmetic dentist in Ormond Beach helping adults achieve dazzling results with professional teeth whitening, veneers, invisible braces, and more.
Cosmetic Dentistry Is Affordable, Accessible
Most people think cosmetic dentistry is something only celebrities or wealthy people can benefit from. But these days, that's just not true. Current options in cosmetic dentistry are more accessible than ever before, and more and more adults are choosing to improve their smiles with one or more aesthetic services. From minor improvements to full-on transformations, a well-trained, experienced cosmetic dentist can help you smile bigger and brighter than ever before.
What are your options in cosmetic dentistry? Dr. Fraser offers today's top cosmetic treatments.
Professional Teeth Whitening: At-Home and In-Office
Take years off your smile with professional teeth whitening. We offer both in-office and at-home treatments, so you can whiten at the pace you're most comfortable with. In-office whitening is performed with Boost! or KöR Whitening, two of the most effective options available. At-home results are achieved with Opalescence whitening. All three reveal teeth up to eight shades brighter, on average.
Invisible Braces
A properly-aligned smile doesn't just look fantastic — it promotes better oral health, too. Clear braces use practically-invisible plastic aligners to shift teeth into their preferred position. These aligners are comfortable, convenient, and removable, so you can continue to eat, brush, and floss just like you're used to.
Dental Veneers
Porcelain veneers mask any number of cosmetic imperfections in the teeth that show when you smile. From chips and cracks to stains, gaps, uneven texture, and more, dental veneers solve it all. Completed in two to three visits to Halifax Plantation Dental Spa, porcelain veneers provide a true smile transformation.
Interested in dramatic results at a more affordable price than dental veneers offer? Consider the Snap On Smile, one effective alternative to porcelain veneers.
All Ceramic Restorations
With all ceramic restorations, you don't have to mar the appearance of your smile with metal or gold when you need a dental crown. Decay and damage are repaired using beautiful dental ceramic, the material that looks, acts, and feels just like your natural tooth enamel.
Laser Gum Recontouring
If you feel like your teeth look too short or stubby, recontouring the shape of your gums can help. The soft tissue laser removes excessive gum tissue to expose the beautiful white tooth enamel that's hiding underneath. In addition to impressive aesthetic results, concentrated laser power eliminates the need for sutures or stitches.
Let's Discuss Your Cosmetic Treatment Today
Which cosmetic services could your teeth benefit from most? We can't wait to show you how just how fantastic your smile can look. Contact Halifax Plantation Dental Spa to discuss your options in aesthetic dentistry today!