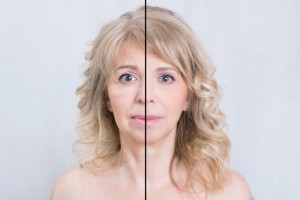 Halifax Plantation Dental Spa offers much more than excellent dental services. We want you to feel beautiful and rejuvenated, which is why we offer dermal fillers and Botox in Ormond. Dermal fillers and Botox are a preferred option to reverse the appearance of wrinkles for a young, fresh look. At our spa-like dental practice, you'll relax in the comfort of our welcoming office as we give you a makeover using Botox Cosmetic and dermal fillers.

Botox in Ormond
We will help reverse the hands of time to give you a younger appearance using Botox as part of our cosmetic services. Botox helps decrease the appearance of wrinkles and fine lines to give you a youthful new appearance. We are able to use Botox to fill areas in your eyebrows, near the eyes, and just about anywhere else on your face to help you look younger for revitalized confidence.
Botox is able to promote a youthful look because it relaxes muscle contractions that are known to cause wrinkles and fine lines. But, with Botox, these wrinkles will slowly fade into a distant memory as the lines and wrinkles become less noticeable—taking years off your appearance. Our fast and effective Botox treatments will give you noticeable results with just a few short injections.
As the only approved treatment to decrease the appearance of fine lines and wrinkles, Botox Cosmetic safely targets the underlying cause of wrinkles and lines to smooth your skin's surface. In just one or two days, you'll begin to see an improvement with results that last up to four months. When you choose a properly trained professional to handle the injections, your treatment is safe and effective with very mild side effects, which may include localized pain and tenderness.
Dermal Fillers in Ormond
In addition to Botox, we also offer dermal fillers to give you a younger-looking face. As Botox works to stop muscle contractions to reduce the appearance of wrinkles, the dermal fillers fill the lines and wrinkles you're trying to reverse. Using a natural-occurring element, hyaluronic acid, we inject the filler to add volume to your face. By targeting specific areas, like the mouth and nose, we are able to add fullness to your face to give you a younger look that can last up to a year!
As we age, our face naturally loses fat in specific areas of the face. As a result, the muscles that are close to the skins surface begin to cause wrinkles and lines to develop. Dermal fillers act by replacing the lost fat to fill the wrinkles and lines for a refreshing natural look.
At Halifax Plantation Dental Spa, Dr. Fraser and her staff are committed to provide the highest standard of care using the latest technologies and materials while giving you the ultimate level of comfort and satisfaction. Our comfortable, relaxing, spa-like atmosphere will allow you to immediately feel the difference when choosing Halifax Plantation Dental Spa.
If you're ready to turn back the hands of time with Botox in Ormond, please contact us today at (386) 597-1350 to schedule a consultation.